How To Use Dressing Aid Stick
Date Posted:13 November 2018


Learn how to use the Ezyups Dressing Aid stick, the simple and inexpensive tool allows you to undress and dress without assistance and frees you from dependence on a carer which increases privacy and dignity.
How To Use Dressing Aid stick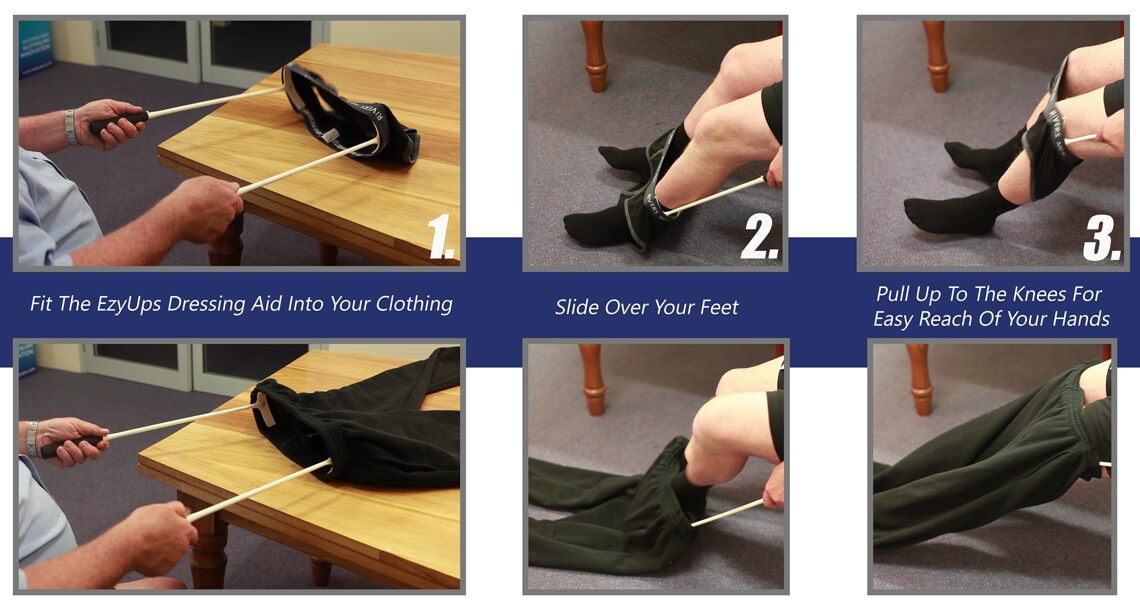 How to use the EzyUps Dressing Aid Stick In Three Steps
The EzyUps Dressing Aid has been designed from the ground up to solve many of the problems that you will experience with traditional dressing aids. An easy to use device born out of the frustration that Bill's mother experienced the EzyUps Dressing Aid makes the activity of getting dressed easier again.