NDIS Funding For EzyUps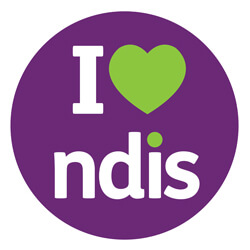 The National Disability Insurance Scheme (NDIS) is a new way of providing funding and support to people with disabilities. The scheme is being progressively rolled out across Australia. The NDIS website provides general information on what the NDIS is, eligibility, roll out dates and areas. This article assumes the reader has a basic understanding of this information.
EZYUPS LTD is a registered and approved NDIS provider which means if you are registered NDIS participant or you are working with a registered NDIS participant you can receive a set of EZYUPS Dressing Sticks and we can make a claim for you on the NDIA portal.
Steps For Ordering via NDIS
Select your colour preference of EzyUps Dressing Aid
Add the Product to cart.
Click Checkout Now.
Fill in the email address either with your email address or the NDIS participants email address if you have it on file.
Fill in the Billing Details using your address & the Shipping Details for the NDIS participant.

Please note: we can only ship directly to the registered NDIS participant.

Use the Order Information section to enter in the NDIS participants Name and registration number.

Please note: The participants name should match the shipping name

Select NDIA Managed Payment as the Payment type.
Click Continue to payment.
Complete order.
Once your order comes through we will logon to the NDIS portal and complete a payment claim on behalf of the NDIS participant. When the payment comes through (Usually within 24 to 48 hours) the product will be shipped and you will receive an email dispatch notification.
If you have any questions please feel welcome to contact us, we would be glad to assist.